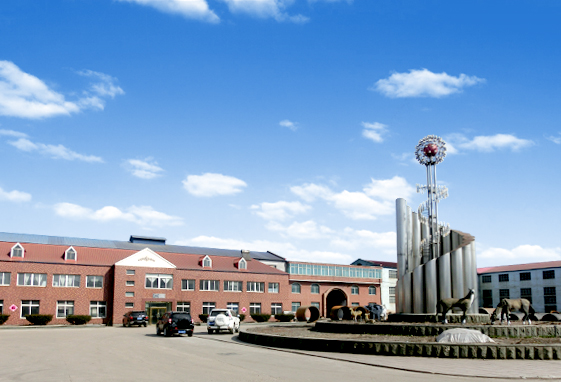 DanDong GaoXin Dryer Manufacturing Co.,Ltd located in Dandong city which is the most beautiful frontier city. Here we are close to Danda highway, 10 km away from Port of DandongDadonggang port, and 10 km from Dandong airport where the land, sea and air transportation is very convenient. Here the climate is pleasant and scenery is good, we can see the Democratic People's Republic of Korea over the Yalu River. The advantageous location and the rapid development of urban industrial situation has brought good prospects to us. Since its inception, the enterprise has grown and now has become the largest professional private enterprise in manufacturing cast iron dryer .
  Dandong Gaoxin dryer Manufacturing Co., Ltd. covers an area of 43,000 square meters, with assets of 110 million RMB, has two standardization casting workshop, four standardized machine shop and an advanced facilities of Physical and chemical testing center. It has 230 staff and 25 engineers and technicians. The dominant products of the company are dryers for paper machines, press rolls and the like. The diameters for different dryers could be ranged from 800mm to 4000mm, while the diameters for all kinds of press roll are different from 350mm to 1600mm.We employ the wear-resistant alloy iron to be our material and adopt precise techniques for polishing and paring. We have passed the auth citation of ISO9001-2000 Quality management System and CE European Union Products, besides, recognized by the international authority SGS-site testing.
  The products of the company have been sold to more than thirty cities, provinces and autonomous regions around China. We set up the brand; export the products on our own initiative. Exported to Indonesia, Thailand, Malaysia, Iran, Vietnam, Pakistan and other countries and Taiwan, and enjoy a good reputation in the domestic and foreign customers.
  The slogan of our company is: "Your satisfaction is our eternal pursuit". Dandong GaoXin dryer Manufacturing Co., Ltd. is willing to take higher quality and newer products dedicated to customers at home and abroad. Sincerely Gaoxin Welcome Friends And Guests From All Social Circles To Visit Our Company and hope that we can have a great cooperation to create brilliant future!